Performance Opportunities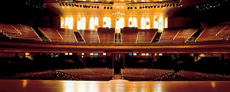 SIMDA provides student performance opportunities at Private school functions, Community, Private and Corporate events & festivals and Talent Hunt & Competitions.
Small Group Gatherings
Regular students of SIMDA are encouraged to participate inside the SIMDA student network, either
in a homely sitting, or in a Non-Publicised occasion. These performances in small groups, provide
music students a chance to play the lessons they have learnt during their classes.
The objective is to the give up-and-coming performers with minimal onstage experience a chance to overcome challenges such as performance anxiety. This gives them valuable experience up onstage
among their loved ones.
Professional Indian Music Performers
We also present professional Indian music performers who are in our network, to for a range of events in Melbourne from weddings to parties, private concerts and festivals. For bookings and further information contact us.

Now available, Online Workshops