Rock the Auditions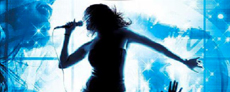 About The Course:
Rock the Audition! is a course primarily created for those who wish to excel in Talent Hunt audition (Indian Idol, The Voice etc.) . Through this course, you will learn to select the correct songs to an impeccable impression on the judges and audience, and overcome stage fright and any vulnerabilities. This course provides the specific trade secrets and skills required to succeed in any singing, voice or instrumental competition. If you aspire to make your through a Talent Hunt by smashing the audition, this course is for you.
Basic Requirements:
Any previous formal or informal singing or performing knowledge and skills. Empower Your Singing (Not compulsory, but recommended) Stage Show Presentation and Performance (Not Compulsory but recommended)
Course Contents:
• Working through and breaking down songs of your choice
• Selecting the most suitable songs for your audition
• Interpreting the lyrics to convey your unique personality in the song
• Breathing technique and associated exercises
• Effortless and relaxed singing techniques
• Singing postures and alignments
• Voice throw, projection and Microphone Techniques
• Appropriate emotion display and facial expressions
• Vowels and lyrics pronunciations
• Pitch and ear training
• Overcoming fearful thoughts; higher or lower notes, negative past experiences and feedback etc.
• Crowd Engagement and Interactions
• Correct audition body language and manner
Expected Results:
• Improved sustenance of notes and voice control
• The ability to modulate and project voice
• Improved voice throw, clarity and quality
• Resistance to voice cracks and breaks
• Eliminated performance anxiety and nerves
• Ability to manage your voice during sickness
• Boosted Self-Esteem
• Reduced mental, physical and emotional tensions
• Maximised voice potential
• Relaxed breath support
• Ability to project entire voice range in the audition
• A unique spirit and creativity in your audition
Duration and Pricing:
Cost - $299 (One Person), $549 (Two Person)
Duration - 10 Lesson x 30-45 Min
Course can be fast tracked in Full Day and Half-Day Workshops
For Enrolment or Any Further Enquiries Please Contact:
A & N Moudgil: 61-404989336, E: simda1994@hotmail.com, www.simda.com.au

Now available, Online Workshops